ISO27001 is a globally-recognised Management System used by startups and corporate companies to demonstrate their compliance with Information Security best practices.
Back in 2015, we decided to implement this Information Security Management System in my digital agency. As the CTO at the time, I was in charge of overseeing the process, understanding the official requirements, writing some policies, and developing the system to help us reach certification.
At the time, it was a lot of Word documents and XLS databases, which was not the most fun to manage! And then came... NOTION! The power and usability of this tool enable me to build a set of databases, dashboards and templates to manage your compliance to ISO27001.
I am sharing it all with you today for free.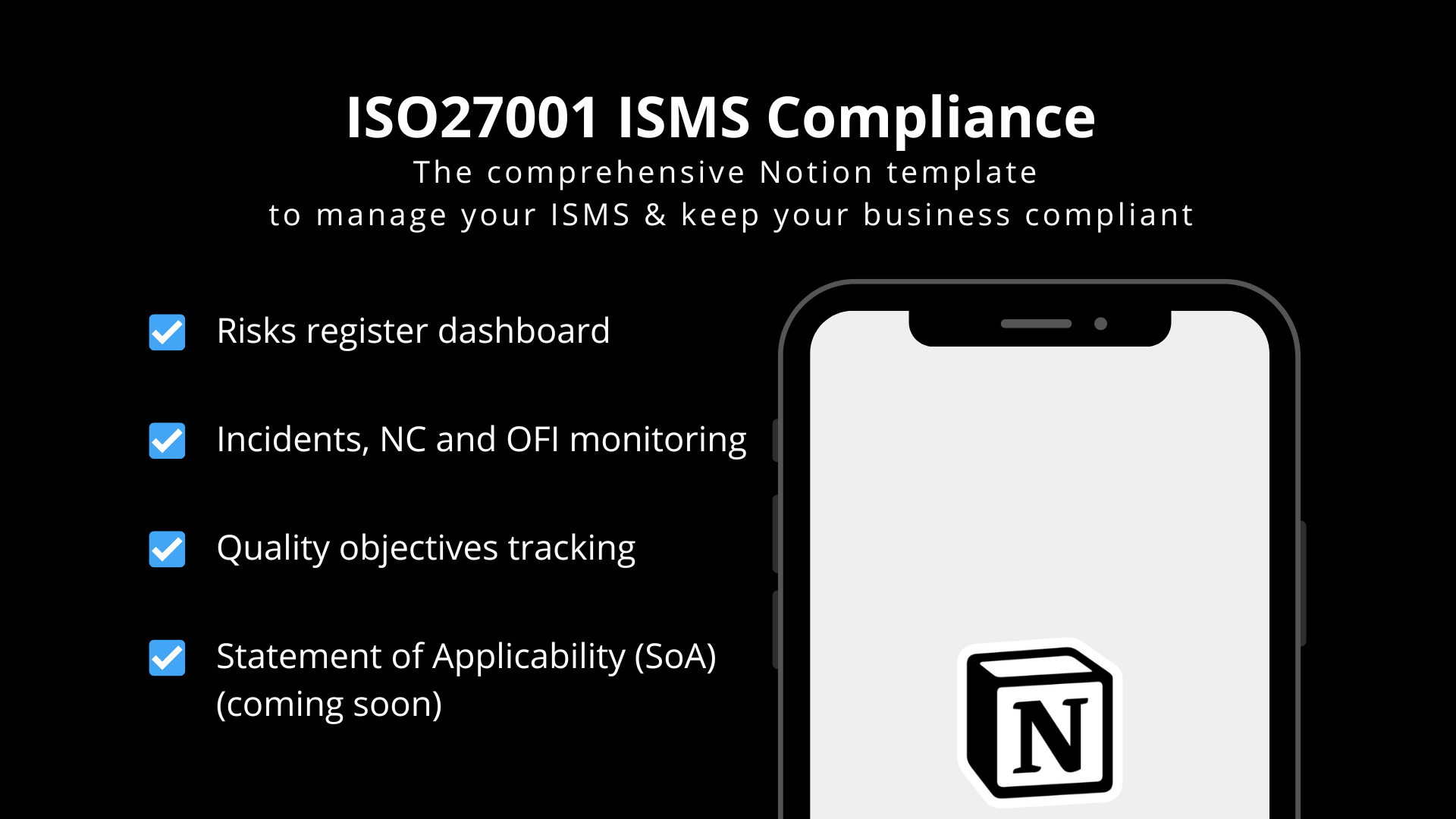 This notion template includes:
5 databases for contacts, organisations, policies, incidents and risks
Preset fields to tag the priority, status, dates and DRI of your main entities
Instructions to help you populate the key sections and get you up and running
Ongoing updates and improvements in my backlog (SoA, better documentation...) or based on your feedback!
This notion template does NOT include:
A fully-populated Management System with policies - you still need to write your own but I give you guidance on the most important
The official ISO27001 standards documentation
Download
You need to join to access the download link below.
Fill in the form below to gain instant access.