Welcome to this new episode of Digital Blitz "Product Leaders", where I bring you the pioneers who understand the importance of investing in UX, building robust Tech and following strict Compliance.
In this first episode, I am joined by Jim Herbert who is the Vice President & General Manager for EMEA at BigCommerce. BigCommerce is the world's only OpenSaaS eCommerce platform that helps merchants drive more sales online.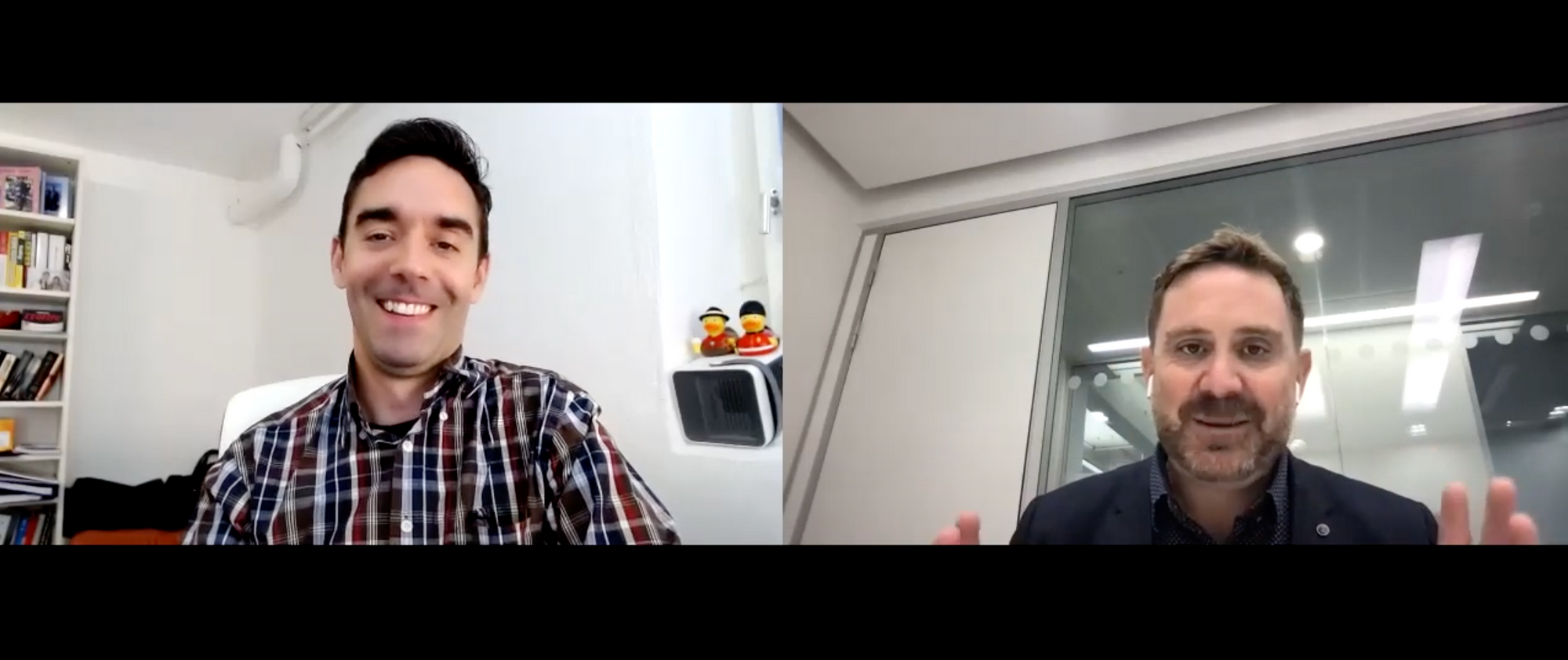 Jim is responsible for growth across the EMEA region and we speak about the BigCommerce platform is helping companies of all sizes scale eCommerce by following those best practices.
I hope you enjoy this chat with Jim (or if you prefer, read the notes below). It's really great to see leading products follow best practices and provide great UX, Tech and Compliance.
Episode's highlights
BigCommerce's growth story
Story of BigCommerce and the vision to democratise eCommerce via a true SaaS platform
The journey of successful merchants from startup to global brand turning over millions
The growth with over 50% of enterprise clients due to the rich set of features available
How the IPO last year will continue to support growth
User Experience
The balance of different personas between startup users and corporate clients with different expectations
The two-ends of end users vs merchants' experience
How to deliver great customer experience for new users to be onboarded as part of the trial process
How the BigCommerce UX team is using Design Playbook to deliver a consistent experience
The importance of improving the merchants' experience, so it's a pleasure to use the Admin area day to day (compared to a lot of legacy back-office system where UX is usually the last priority!). Less time wasted for training and more efficiency and intuitiveness throughout.
Accessibility in eCommerce
The Stencil engine allowing advanced accessibility compliance in the templates
The Cornerstone theme that follows best practices towards WCAG compliance (keyboard navigation...) in the US and UK
How those accessibility standards help everyone and improve search engine rankings
Tech & Security at scale
The challenge of deploying code to 60k+ merchants, enforcing high-standards and Test Driven Development
Automated deployment pipelines with daily release for fixes with advanced branching strategy
New releases such as Google Big Data integration, Channel Manager and Multi-lingual capabilities
How BigCommerce scales with GCP hosting and achieve 7+ years without downtime or slow performance during holiday peak periods
Data security & encryption end to end, including for 3rd party apps API connectivity, versioning and backward compatibility
How 3rd party apps are approved by BigCommerce compliance teams before being published
The hygiene factor such as PCI compliance and team vetting
The challenge around exchanging data with Facebook or Instagram platforms between EU and US, and the ongoing regulations evolving
The future and Covid's impact
How it has impacted BigCommerce roadmap with new features such as collect in store, curbside collection
More features, listen to existing customer feedback
Expansion in France, Italy and Netherlands
Final advice from Jim
"Make sure you have stock!"
Don't forget to consider SEO: this is your "high-street" storefront. Think about which marketplaces you are going to sell into
Use data science to measure and improve Conversion Rates